Your siding is more than just protection against the elements- it provides a sense of style and uniqueness to your treasured home or business. To ensure we provide our customers with a multitude of siding options for their needs and preferences, we offer Michigan board & batten steel siding options.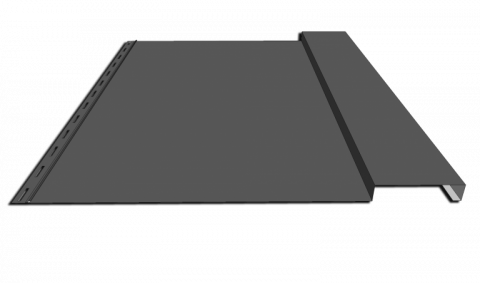 The appeal of Board & Batten steel siding for the exterior of homes and barns has been nothing short of a popular and timeless trend. This type of steel siding is perfect for home or business owners who are looking for a desirable aesthetic without all of the maintenance wood requires.
Aside from the undeniable appeal, Michigan Board & Batten provides numerous other benefits for our clients including:
Low Maintenance
Durability
Longevity
Design Versatility
Concealed Fastener System
And More
Our Michigan Board & Batten is produced using 26 gauge steel, ensuring your home and assets remain protected against the outside elements for years to come. If you are interested in adding a unique touch to your project, contact Michigan Steel & Trim today.