Metal roofs can be as beautiful as they are durable. We utilize only high quality materials to manufacture our Michigan standing seam steel roofs. Our dependable and classically elegant roofing materials provide both your home or office with a metal roof that will stand the test of time. Our experienced team works with our customers to recommend the best profiles, colors, and accessories to meet the aesthetic of your building.
Our Standing Seam Steel Roof Profiles
SL-16 Panel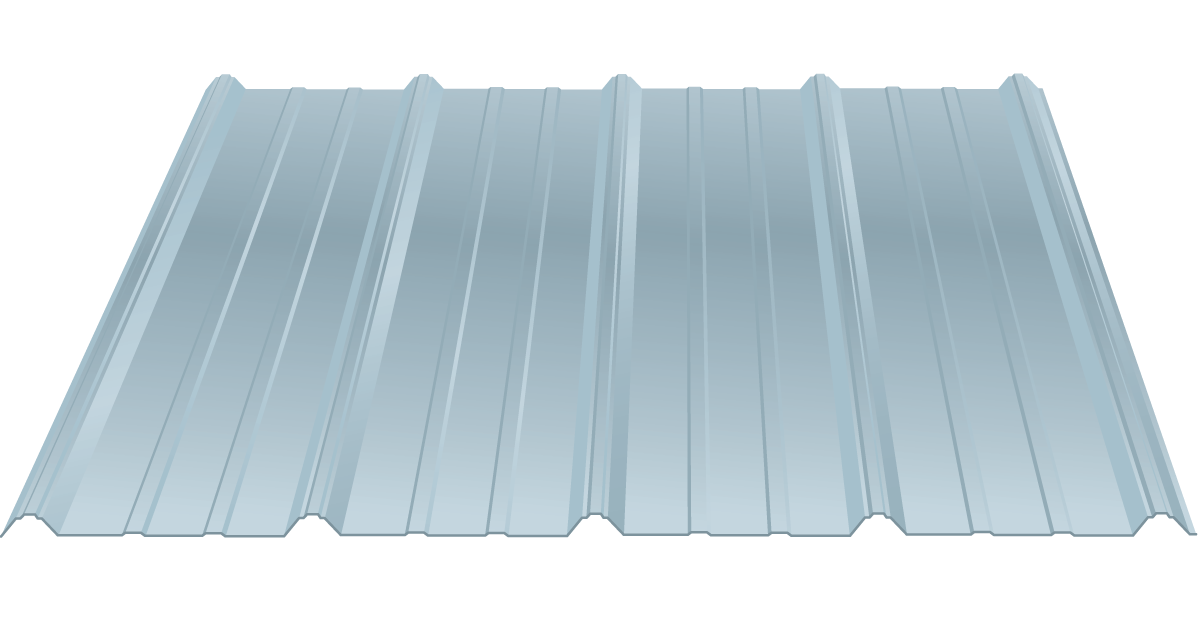 Get sleek, contemporary design without foregoing functionality with this low maintenance and cost efficient panel, ideal for any residential or commercial application. As one of our most popular products, SL-16 panels are a versatile and attractive option.
Mechanical Clip Standing Seam: Fully interlocking, our 26 and 24 gauge, mechanical clip standing seam is designed with a concealed clip fastener system. Through this system, your roof is fully waterproofed and sleek, concealing any screws needed to attach the roofing. With a 2" profile and a 14" coverage width, our Michigan clip standing seam is most commonly used in commercial and industrial applications.

Snap Loc Panel: A fully interlocking roof system that utilizes a nail fin concealed fastener to hide any rivets or screws used to install the panel, giving your home or building sleek, clean lines. It is an 1" profile that is available in 26 and 24 gauge metal with a 16" coverage width. Manufactured using the highest quality materials, our Snap Loc Standing Seam is most widely used in industrial and commercial applications.

Snap Loc/Mechanical Seam: A combination of mechanical clip and snap lock panel. Manufactured with a concealed clip fastener system, our snap loc/mechanical seam roof panel provides your building with a weathertight seal and sleek lines. A 1-3/4" profile with a 14" coverage width, it is most commonly used in commercial and industrial applications.
Our standing seam steel roofs provide you with the durability and efficiency of a standard steel roof without the visibility of fasteners. Our fully interlocking roof system can be applied as new construction or directly over existing roofing. We use premium metal panel made from galvalume, a substrate of zinc and aluminum, that offers maximum corrosion protection and defends against rust. Our standing seam metal roofing systems are available in both 26 and 24 gauge steel that is cut to the inch with all the matching trim and accessories available. Utilizing steel in 26 and 24 gauges, gives you additional durability and permanence, being able to withstand even the harshest weather conditions, including:
Ice
Driving winds
Heavy snow
Rain
And more
At Michigan Steel & Trim we believe in quality, this extends to the craftsmanship of our partners. We utilize the Valspar Weather XL and PVDF paint systems which provide our standing seam steel roofs with superior weatherability, outstanding color consistency, proven durability, and the best resistance to chalking, fading, and scratching. Between the longevity of our metal and the excellence of Valspar's paint system, you are guaranteed that your Michigan standing seam steel roofing will be beautiful for a lifetime.
Standing seam is a roof that will never lose its appeal. Providing your home or office with elegance and polished lines without having to sacrifice performance. To learn more about Michigan standing seam roofs, contact us today.